One Piece Review, The manga series One Piece, written by Eiichiro Oda, is widely regarded as one of the best stories of this century. Its popularity is such that it has surpassed other animation shows, movies, web series, and comics in terms of storytelling and world-building. The story follows Monkey D. Luffy and his crew on their quest to find the legendary treasure known as "One Piece." What sets One Piece apart from other works is its vividly imagined world filled with unique characters, captivating plot twists, and a deep underlying message about friendship and perseverance.
One Piece Review
The objective of this article is not to provide information about the search for One Piece, but rather to explain why it is considered the best and why you should consider reading or watching it. One Piece is an animated show based on a manga written by Japanese author Eiichiro Oda. The story revolves around a protagonist named Monkey D. Luffy, who aspires to become the Pirate King. In this pursuit, he consumes a peculiar Devil Fruit that grants him the ability to stretch his body like rubber. Luffy is portrayed as a comical character who is determined to achieve his dreams and protect his friends at any cost. As the story progresses, he confronts the World Government that governs the world within this narrative, engaging in battles against formidable pirates of the sea and emerging victorious.
Is One Piece anime good show?
The question on everyone's mind is whether One Piece is a worthwhile anime. Let me assure you that this anime encompasses all the elements found in any other anime, but it surpasses them all with its unique and meticulously crafted storyline. Over the past 25 years, this story has consistently reached new heights of excellence.
Is One Piece really that popular?
People who have not watched or read the story of One Piece may not comprehend its immense popularity. The storyline has been crafted over the course of 25 years, and fans eagerly anticipate the release of a new chapter every week. It holds the title of being the highest-selling comic globally, as well as being the most-watched animated series worldwide.
One Piece Power System
The world of One Piece is vast and diverse, with each island having its own distinct culture and inhabitants. It also features an intricate power system known as Devil Fruits, which grants users unique abilities but also comes with severe drawbacks. Along with the richly detailed world-building, the story's characters are equally impressive. Each member of Luffy's crew has a unique backstory and personality that makes them stand out.
One Piece Demands
The demand for episodes is so high that it often overwhelms servers on numerous websites. On review and rating platforms, episodes of this show consistently receive perfect scores, with a rating of 10 out of 10. Undoubtedly, One Piece stands as one of the most popular entities in the world.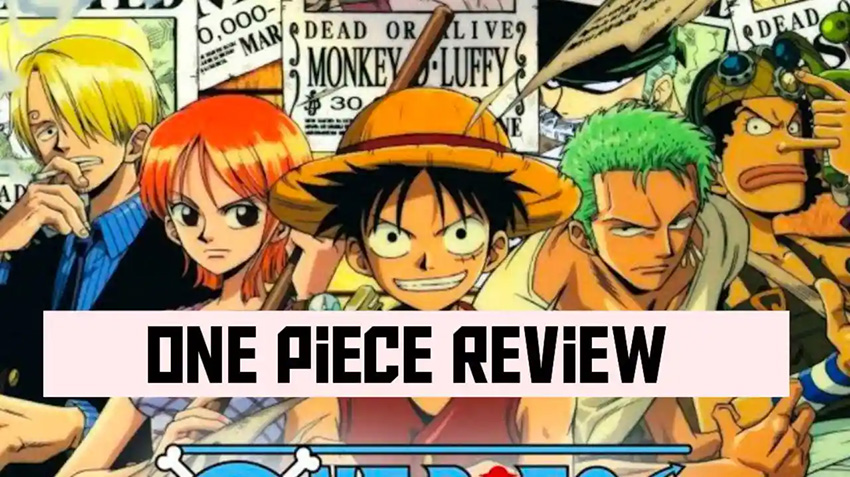 Is it worth watching 1,000 episodes of One Piece?
The length of the animation and the sheer number of episodes in One Piece often deter people from watching it. With over a thousand episodes already released, many wonder if investing time in such a lengthy show is worthwhile. However, I want to assure everyone that even if there were 10,000 episodes instead of 1000, each episode would still be worth watching.
One Piece new episodes
One Piece is not only the greatest animated series globally but also boasts an exceptional storyline. Once you immerse yourself in its thousand episodes, you will find that they are incredibly insufficient. Your love and fascination for this show will grow so immensely that you will eagerly anticipate new episodes until the end of your days.
Why is One Piece so addictive?
One Piece is often misconceived as a children's show, but in reality, it requires the perspective of an adult to fully grasp its depth. The animation explores complex themes and societal issues that are beyond the comprehension of young viewers. These important subjects often go unnoticed by the general public. One Piece captivates its audience with its thrilling suspense and mysterious elements, making it highly addictive. Even after watching 1000 episodes, it feels like you've only seen 10 episodes, eagerly awaiting each new chapter and episode release. In my opinion, this is truly the greatest story ever written.
One-Piece Independence Unparalleled Freedom & Happiness
In this One-Piece Review, we will explain why the main character of this story is the most well-crafted character thus far, showcasing his positive energy and ability to teach the true essence of independence. The protagonist of this tale is completely devoid of any form of servitude, greed, arrogance or fear. Luffy simply yearns for freedom and strives to spread happiness among others. His quest for the legendary treasure known as One Piece aims to establish him as the Pirate King and grant him unparalleled freedom in this world. He embodies all the virtuous qualities attributed to a divine being in various religions.
One Piece Story & Questions
One Piece is not just a typical adventure story; it also carries a powerful message about the importance of friendship and never giving up on one's dreams. Luffy's determination to become the Pirate King inspires his friends to follow him without question. The series teaches us that no matter how difficult life may seem or how many obstacles come our way, we must persevere through it all.
One Piece Inspiring Message
In conclusion, One Piece stands out as one of the greatest stories ever written due to its unforgettable characters, intricate world-building, and inspiring message. Whether you're a fan of manga or not, this series is definitely worth checking out for anyone who appreciates excellent storytelling.
One Piece Live-action Cast
The popularity of the story and animation of One Piece has captured the hearts of 100 people, leading to an exciting opportunity for it to be adapted into a live-action film. The anticipation for this movie on Netflix is palpable, with fans eagerly awaiting its release. Here are the names of the actors who will be starring in this highly anticipated film adaptation.
One Piece Characters
Iñaki Godoy as Monkey D. Luffy
Mackenyu as Roronoa Zoro
Emily Rudd as Nami
Taz Skylar as Sanji
Jacob Romero Gibson as Usopp
Vincent Regan as Monkey D. Garp
Morgan Davies as Koby
Jeff Ward as Buggy the Clown
One Piece Globally Ratings
Within this, you will discover references to humans, God, residing beneath the sea, inhabiting the sky, and dwelling on the moon. It also delves into every crime occurring worldwide, peculiar scientific studies, concepts of good and evil, freedom, empowerment, and courage. This enumeration is endless, but you will be astonished by the captivating manner in which everything is presented. The narrative emphasizes the world and incorporates suspenseful elements, secrets, and mysteries. Undoubtedly, One Piece anime stands out as the finest show globally.
One Piece Review Overview
| | |
| --- | --- |
| Article | One Piece Review |
| Studio | Toei Animations |
| Writer | Eichiro Oda |
| Protagonist | Luffy |
| Genre | Action, Adventure, Comedy |
| Origin | Japan |
| Year | 2023 |
Frequently Asked Questions
Who is the Writer of  One Piece?
Eichiro Oda.
Who is the protagonist of the story?
Monkey D. Luffy.